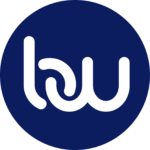 Business Wire
About the Company
Business Wire operates as a trusted news source for press releases, photos, multimedia, and regulatory filings.
It allows member companies and organizations to transmit their news releases, regulatory filings, photos, and other multimedia content to journalists, news media, trade publications, financial professionals, institutional and individual
investors, internet portals, information websites, investor services, regulatory authorities, business-to-business decision-makers, and the general public in the Americas, Europe, the Asia-Pacific, the Middle East, and Africa.
The company's solutions include Smart News Release platform, which provides text news releases and multimedia content; Smart Marketing Page, a communications platform that leverages content from marketing and public relations to create an SEO-enhanced interactive multimedia news and information experience for consumers, reporters, and target audiences; and NewsTrak, which offers news release distribution statistics, website posting reports, online viewership data, media clips, media intelligence, and reputation management and analytics; corporate social responsibility, investor targeting, and online newsrooms.
Business Wire also offers EDGAR, SEDAR, and the United Kingdom regulatory filings, including disclosure fulfillment in Belgium, Denmark, Finland, France, Germany, Ireland, the Netherlands, Luxembourg, Sweden, and Switzerland; and disclosure, industry reach, press release distribution, measurement and monitoring, search engine optimization, and fax and email services.
The company was founded in 1961 and is headquartered in San Francisco, California. U.S. editorial teams are located in Charlotte, Cleveland, Miami, Nashville, Phoenix, Philadelphia, Newport Beach, San Diego, and the Silicon Valle