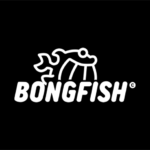 Bongfish
About the Company
We come from all over the world with a common goal: create amazing games with passionate followers.
Bongfish was founded in 2006 with the simple goal to craft incredible games that combine state-of-the-art technology with deep gameplay. We stand for high quality game development on console, mobile & PC, and have partnered with top publishers in the industry.
By combining design and technology, our friendly and diverse team from 15 nations inspires its worldwide audience and has only one thing in mind: The development of the ultimate gaming experience. Our headquarters in Graz and our offices in Vienna and San Francisco allow us to go global and create games for a worldwide audience.
This is what life at Bongfish looks like:
GLOBAL REACH, FAMILY ENVIRONMENT: Work with creative minds on AAA games played by millions, while enjoying the empowerment and team spirit offered by a human-sized studio.
MAKING AN IMPACT: In our friendly and collaborative teams, your expertise is trusted and everyone can see their impact on the game.
LEARNING: Feed your curiosity, tackle new exciting challenges, and safely expand your horizons.
INDEPENDANT COMPANY: Our privately-owned studio is operated by and for gamers, and new ideas are always welcome.