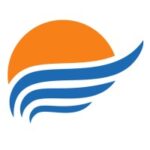 Blue Water Thinking
About the Company
Guided by our principles of value generation, continuous innovation, customer-centricity, and vested collaboration, Blue Water Thinking proudly supports our Federal clients in achieving their Agency goals.
Founded by a decorated twenty-eight year Veteran of the United States Army, Blue Water Thinking understands and supports the mission of our Nation's war fighters, Veterans, their families and caretakers.
Leveraging our executive team's military experience and private and public sector consulting expertise, Blue Water Thinking takes an integrated "one-team" approach and brings to bear best-fit solutions,  thought leadership, and grit to meet our client's transformational needs.
Fueled by our values of integrity, respect, professionalism, stewardship and customer service, the Blue Water Thinking team understands the power of the human connection, collaboration, humility and loyalty to one another, our clients and industry partners.
Lastly, our formula for success is simple:  Build something good, take care of our people, keep our clients satisfied, nurture our work ethic and reputation, build long-lasting partnerships, enjoy what we do and give back as much as possible.