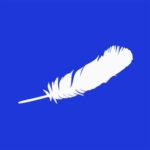 Blue Origin
About the Company
Blue Origin is an aerospace company that focuses on lowering the cost of spaceflight and helping to explore the solar system.
Blue Origin's engines are designed, developed and manufactured in the United States. They provide great control with a precisely timed start, high-power thrust for launch, deep throttling for landing, and stop and restart
capabilities. Since our first, simple, single-propellant engine – the BE-1 – we've built and tested multiple generations for suborbital and orbital spaceflight.