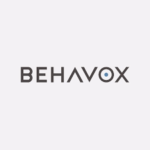 Behavox
About the Company
Behavox is an enterprise platform that unifies all types of data into a single data lake, allowing users to query the data and apply machine learning to identify capital markets misconduct and insider threats.
Separate Behavox installations form the network defence that aggregates misconduct detection algorithms. The network then uses machine learning and AI to optimise detection algorithms and suggest new ones. This innovation enables the "brains" to the system to continuously improve and evolve.
Complex, high-load and sophisticated engineering is at the core of all the products that Behavox develops to enable deployment at the largest institutions in financial services. They are taking cutting-edge academic research and applying it to enterprise problems that require complex backend engineering with large-scale production footprint.