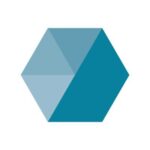 Beekeeper
About the Company
Beekeeper is a mobile-first communication platform that reaches every shift, location, and language through real-time messaging and targeted streams. Managers keep frontline teams productive and turnover low by automating workflows while leveraging an analytics dashboard to measure engagement.
Beekeeper integrates with operational systems, making
them accessible in one central portal.
Beekeeper was established in 2011 by Cristian Grossmann, Andreas Slotosch, Daniel Sztutwojner, and Flavio Pfaffhauser in Zurich, Switzerland.