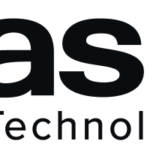 Basis Technologies
About the Company
Basis Technologies, formerly operating as 'Centro,' is a leading provider of cloud-based workflow automation and business intelligence software for marketing and advertising functions within enterprises. Its SaaS platform is composed of a suite of integrated applications that automate manual operations, standardize business processes, and improve
marketing and advertising performance. The technology provides a comprehensive selection of buying methods across all channels and devices, utilizing all major creative types and formats. Basis platform creates a single system of record, seamless team collaboration, and actionable data-driven insights yielding material gains in productivity and increased profitability for users. Headquartered in Chicago with offices covering North America, South America and Europe, Basis Technologies has received numerous accolades for its commitment to employees and workplace culture.
LIFE WITH BASIS TECHNOLOGIES
We take care of our people and believe that our success depends on the growth and well-being of each one of our team members.
We've been proudly recognized as:
Ad Age, Best Places to Work 2023, 2022, 2013
Built In, Best Workplaces 2023, 2022, 2021
Crain's Best Companies to Work for in Chicago 2022, 2021, 2020, 2014, 2013, 2012, 2011
Crain's Best Companies to Work for in New York 2022, 2021, 2014
Dallas Morning News, Top Workplaces 2021, 2019, 2015
Denver Post, Top Workplaces 2022, 2021, 2020
Denver Business Journal's Largest Employers 2022, 2021, 2020
Fortune Magazine, Best Workplaces 2022, 2021, 2020, 2015, 2014
We provide a thoughtful perks and benefits package including competitive 401k/RRSP matching, mental health support, a funded health savings account, paid sabbatical, generous parental leave, a flexible work environment and time off policy, and more.
We are proud to be an equal opportunity employer and are committed to building teams that are diverse in thought, perspective, and culture. We celebrate all team members regardless of gender identity, sexual orientation, race or cultural background, religion, disability, and age.
Basis is committed to providing reasonable accommodations for qualified individuals with disabilities and disabled veterans in our job application processes. If you need assistance or an accommodation due to a disability, you may contact us at talent.acquisition@basis.net.