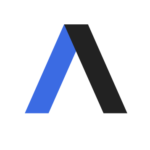 Axios Media
About the Company
Axios is a new media company delivering vital, trustworthy news and analysis in the most efficient, illuminating and shareable ways possible. The company offers a mix of original and smartly narrated coverage of media trends, tech, business, and politics with expertise, voice, and smart brevity on a new and innovative mobile platform. Axios, the Greek word for worthy, provides only content worthy of people's time, attention, and trust.
Axios publishes news, as well as focuses on business, technology, politics, science, and media trends. It also served as a farm team for political reporters who have since gone on to high-profile spots at outlets like the New York Times and the Washington Post.
Axios was founded in 2016 and is based in Arlington, Virginia, United States.