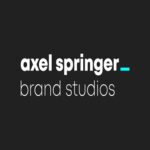 Axel Springer
About the Company
Overview
We empower free decisions. Axel Springer is a growing media and technology company that empowers people to make free decisions for their lives with independently researched information.
This applies to both its strong media brands (e.g. BILD, WELT, BUSINESS INSIDER, POLITICO.eu) as well as its classifieds portals (e.g. StepStone, immowelt, SeLoger).
Through consistent internationalization and digitization, Axel Springer SE is active in more than 40 countries through subsidiaries, joint ventures and licenses.