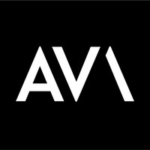 AVANTGARDE – "Creating Fans"
About the Company
At Avantgarde, we design powerful (digital) brand experiences that shape the future of the best brands in the world.
What is the key? Our team, our experience and the perfect software for our clients.
For over 30 years we understand the meaning of experiences. We are leading experts in unique brand experiences that turn people into lifelong fans of a brand and bring it to worldwide relevance. That's actually quite simple: we stage extraordinary and unforgettable moments. We actively involve people. And we inspire them to share their experience.
And of course, we ensure that every single brand experience is completely measurable – down to the smallest detail. You don't believe it? Let us show you!