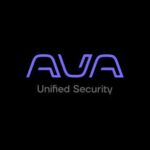 Ava Security
About the Company
Ava is a global technology company with offices in the UK, Norway, and the USA. We exist because we believe that we can create a better, smarter way to deliver security. We inject intelligence into our approach to security and all our solutions. We help organizations see, understand, and act on their surroundings to protect their people, business, and reputation in real-time.
We founded Ava Cyber in 2016 and Ava Video in 2018 and the two companies merged in 2020 to become a unified security provider with extensive capital investment from Ubon Partners.
Why Ava security?
Situational awareness
Ava's Aware VMS allows operators to add maps of all your locations to gain more situational awareness and insights. Each map can be configured and includes camera views, alarm views, as well as the ability to track people and objects as they move on your premises. Get notifications in real-time when individuals are approaching sensitive areas and proactively prevent incidents. Use our powerful search features to investigate across all buildings, sites, and common areas and identify suspects.
Occupancy management
Use counting of people and vehicles entering and exiting to analyze activities, foot and vehicle traffic, gate queues, and allocate more staff during busy periods. Download and share historical data of occupancy information with security to facilitate advanced analysis. Improve safety by detecting threats, and empower security operators to act before incidents escalate.
Directional audio analytics
Equipped with a directional acoustic sensor, Ava Dome and Ava 360 perceive and identify sounds (screaming, glass breaking, gunshots, and more), offering operators a complete overview of the surroundings. The integrated audio analytics detect and identify audio events and where they came from, and trigger notifications in real-time.
Proactive safety
Leverage Ava's machine learning anomaly detection to get alerts on people and vehicles loitering or cars present out of hours. Get a clear understanding of activity at barracks, gates, or building entrances by counting people who congregate in certain areas. Authorized users can share links of recorded video securely.
Furtherore, our blend of backgrounds, cultures, and experiences makes us better. Everyone's opinion counts and helps us create a greater product and workplace.