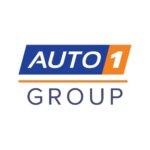 AUTO1 Group
About the Company
AUTO1 Group is Europe's leading digital automotive platform.
When Christian and Hakan founded the precursor of AUTO1 Group in 2012 the journey of transforming the car buying and selling began. Together with their initial team of seven, they sold 224 cars in the first year and quickly realized that their business idea, born out of necessity, has the potential to grow rapidly in the coming years. And that was exactly what happened. Together with a passionate team and the shared mission to create a trusted and transparent marketplace for mobility, they began to capture the European market and have brought AUTO1 Group and its brands to where it is today.
Headquartered in Berlin AUTO1 Group enables consumers as well as dealers to trade seamlessly throughout Europe. The brand-independent automotive platform owns business units like AUTO1.com, wirkaufendeinauto.de and Autohero.
Our diverse team of over 4,000 employees from more than 65 nationalities is one of the company's key assets and helps us to profit from various strengths, perspectives and experiences. Together with this highly motivated team and the support of our investors, we believe in our vision to connect the world's supply and demand for mobility.
Founded in 2012, AUTO1 Group is now Europe's leading car trading platform. As an independent multi-brand platform, AUTO1 Group is aimed primarily at the used car trade and offers over 55,000 professional partners the opportunity to access a diversified portfolio of more than 30,000 vehicles. By connecting buyers and sellers through technology, the company enables dealers and consumers to trade seamlessly throughout Europe. The company's well-known brands are AUTO1.com, wirkaufendeinauto.de and Autohero. AUTO1 Group matches supply and demand for used cars in over 30 countries. In 2018 the company sold more than 540,000 vehicles and achieved revenues of €2.9 billion.