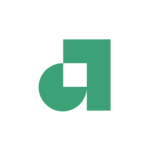 Assembled
About the Company
assembled is a modern workforce management platform that helps modern organizations scale customer support. They help teams to forecasts, scheduling, and unified metrics, capturing to build for themselves with a mix of spreadsheets and internal tools. They automatically forecast support volume and translate it into the right staffing plan.
Assembled provides an intuitive team calendar that works across time zones and/or multiple specializations. For individuals to interact with their own calendar, they meet people where they already are by integrating with tools like Google Calendar and Slack. It also makes support schedules and metrics, like response times, visible across all levels. The platform also provides a way to forecast inbound support query volumes and to map that into staffing plans that cover multiple channels like chat, email, phone, and social media.
Assembled was founded in 2018 and is based in San Francisco, California, United States.