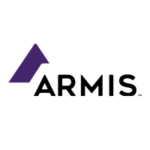 Armis Security
About the Company
Armis is looking for a few of the very best people in their field to join our A-team of big thinkers, doers, movers, and shakers. This unique opportunity truly offers the best of all worlds—start up culture, enterprise level benefits and security, and top pay for the industry. Got your attention yet? Good, keep reading, it only gets better.
Ok, so what exactly does Armis do?
Connected assets are growing at an explosive rate, across every industry and every geo. In today's world of smart devices and BYOD, these assets come from every direction and are found in every possible environment and industry. And they're critical to success for every enterprise. And because every single asset represents a very real potential vulnerability, they're also the last line of defense against today's sophisticated cyber criminals.
Armis gives companies of every size—across every industry and geo—complete asset visibility, contextual intelligence, and continuous security. We have partnerships and integrations with the planet's leading tech and cybersecurity players. And we're building an incredibly smart and diverse global team of thought-leading technologists, creative visionaries and proven game changers who are ready to take Armis to the next level. Armis offers the markets leading asset intelligence platform designed to address the new threat landscape that connected devices create.