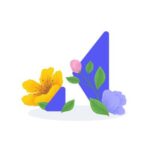 Appcues
About the Company
Appcues makes it easy to measure and improve product adoption—without a developer. The no-code platform empowers non-technical teams to track and analyze product usage, and publish beautiful in-app onboarding tours, announcements, and surveys, in minutes.
Appcues is trusted by thousands of innovative product-led businesses around the world,
including Amplitude, Yotpo, Pluralsight, MongoDB, Codepen, and SquareSpace. True to form, Appcues also makes it easy to get started. Visit appcues.com to create your free account.