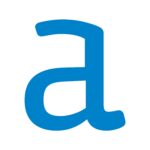 Alteryx
About the Company
Alteryx, Inc. was formed in 2011 and is a leader in self-service data science and analytics. Alteryx provides analysts with the unique ability to easily prep, blend and analyze all of their data using a repeatable workflow, then deploy and share analytics at scale for deeper insights in hours, not weeks.
Analysts love the Alteryx Analytics
platform because they can connect to and cleanse data from data warehouses, cloud applications, spreadsheets and other sources, easily join this data together, then perform analytics – predictive, statistical and spatial – using the same intuitive user interface, without writing any code.
Alteryx customers range from many of the world's largest and best known brands, including Experian, Kaiser Permanente, Ford, and McDonald's, to growing organizations such as Rosenblatt Securities, Veritix, and Consumer Orbit, who all use the power of data for a competitive edge.
Alteryx was founded by Dean Stoecker, Alteryx CEO & Chairman; Ned Harding, Alteryx CTO; and Olivia Duane Adams, Alteryx Chief Customer Officer. It is funded by Insight Venture Partners, Iconiq Capital, Meritech Capital, SAP Ventures, Thomson-Reuters, and Toba Capital. Headquartered in Irvine, California, and with offices in Broomfield, Silicon Valley, Dallas, Chicago, Canada, the United Kingdom, Germany, Denmark, and Australia, Singapore, France and Japan. Alteryx empowers over 3,500 customers worldwide. Alteryx is a publicly traded company listed on the NYSE with the ticker symbol of AYX
You can reach Alteryx from its website or by calling 1-888-836-4274.
Alteryx is a registered trademark of Alteryx, Inc.