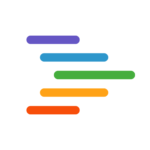 Accelo
About the Company
Accelo is a Client Workflow Management platform for SMB professional services organizations. We help small, medium businesses get back to doing the work they love – helping their clients!
For too long, owners of professional services businesses have been frustrated by the lack of tools available to run their companies. We know – before starting Accelo, our founders were one of them! We decided to help the millions of people managing accounting, architecture, engineering, design, consulting, IT and other service businesses by providing a single, affordable and online quote to cash platform to manage all of their client work.
By giving them a platform to manage all of their client work in one place, we're able to streamline and automate their operations, improving profitability and increasing revenue by enhancing productivity.
At Accelo, we thrive on creating a fun, productive, and comfortable work environment. We've ranked on BuiltIn Colorado Best Places to Work for the last three years. We play hard and work hard – after all, we love our Australian roots!